Strategy of the Month: Location Efficiency and Housing Type
August 2011
For many families, transportation costs are the second largest expense after housing. Combined, the two have a significant impact on a household's economic resilience and overall affordability. The Partnership for Sustainable Communities is an interagency partnership — between the U.S. Department of Housing and Urban Development, U.S. Department of Transportation, and the U.S. Environmental Protection Agency (EPA) — created to support healthy, transit-rich, thriving, and affordable neighborhoods for American families. To lower transportation and housing costs, the Partnership advocates expanding location-efficient housing choices or housing that is located near public transit, jobs, and other services. A recent study prepared by Jonathan Rose Companies and funded by the EPA, Location Efficiency and Housing Type: Boiling it Down to BTUs, supports the Partnership's message by illustrating the energy-related benefits of coordinated transportation and housing planning.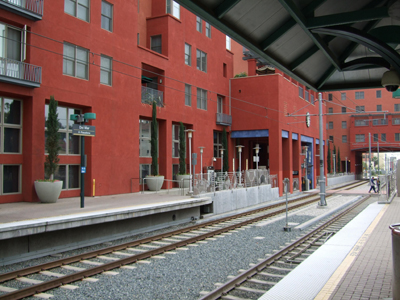 In Location Efficiency and Housing Type, the authors demonstrate the impact that housing location and type have on household energy consumption. They compare the amount of energy used annually by households in three different housing types (single-family detached, single-family attached, and multifamily homes) within two types of development patterns: auto-dependant, low-density suburban developments, and compact, transit-oriented developments. To calculate total energy usage, residential energy consumption figures and vehicle miles traveled are converted into British Thermal Units (BTUs). Energy-efficiency features in homes and automobiles are also factored into the analysis. The results show that households residing in higher-density, transit-accessible developments consume substantially less energy, resulting in both lower transportation and energy costs and reduced greenhouse gas emissions. The highest reduction in overall energy use is seen in multifamily homes located along transit lines. While mechanisms that improve energy-efficiency did reduce energy usage, they were not as significant as housing location and type. The authors hope this information will help planners and local government officials in their efforts to create sustainable communities.
For additional details and a link to the study, please visit https://www.huduser.gov/rbc/search/rbcdetails.asp?DocId=2168
We hope this information will assist communities as they continue to look for ways to promote sustainable affordable housing. If you have successfully implemented affordable housing programs of any kind, would like to share resources, or require assistance in identifying additional policy tools, research, or strategies available through our searchable online Clearinghouse database, email us at rbcsumbit@huduser.gov, call us at 1-800-245-2691 (option 4), or visit our website at www.regbarriers.org.