Strategy of the Month: Case Study Clearinghouse
June 2011
A new online resource from HUD USER, the Case Study Clearinghouse, highlights innovative policies and projects that support sustainable and affordable housing development. The first series of case studies from the Clearinghouse focus on three unique local government programs — the Living Smart Program in Portland, Oregon; the Small Lot Ordinance developed by Los Angeles, California; and Kirkland, Washington's Cottage Housing Ordinance — that promote small housing development. Here's a brief description of each case study: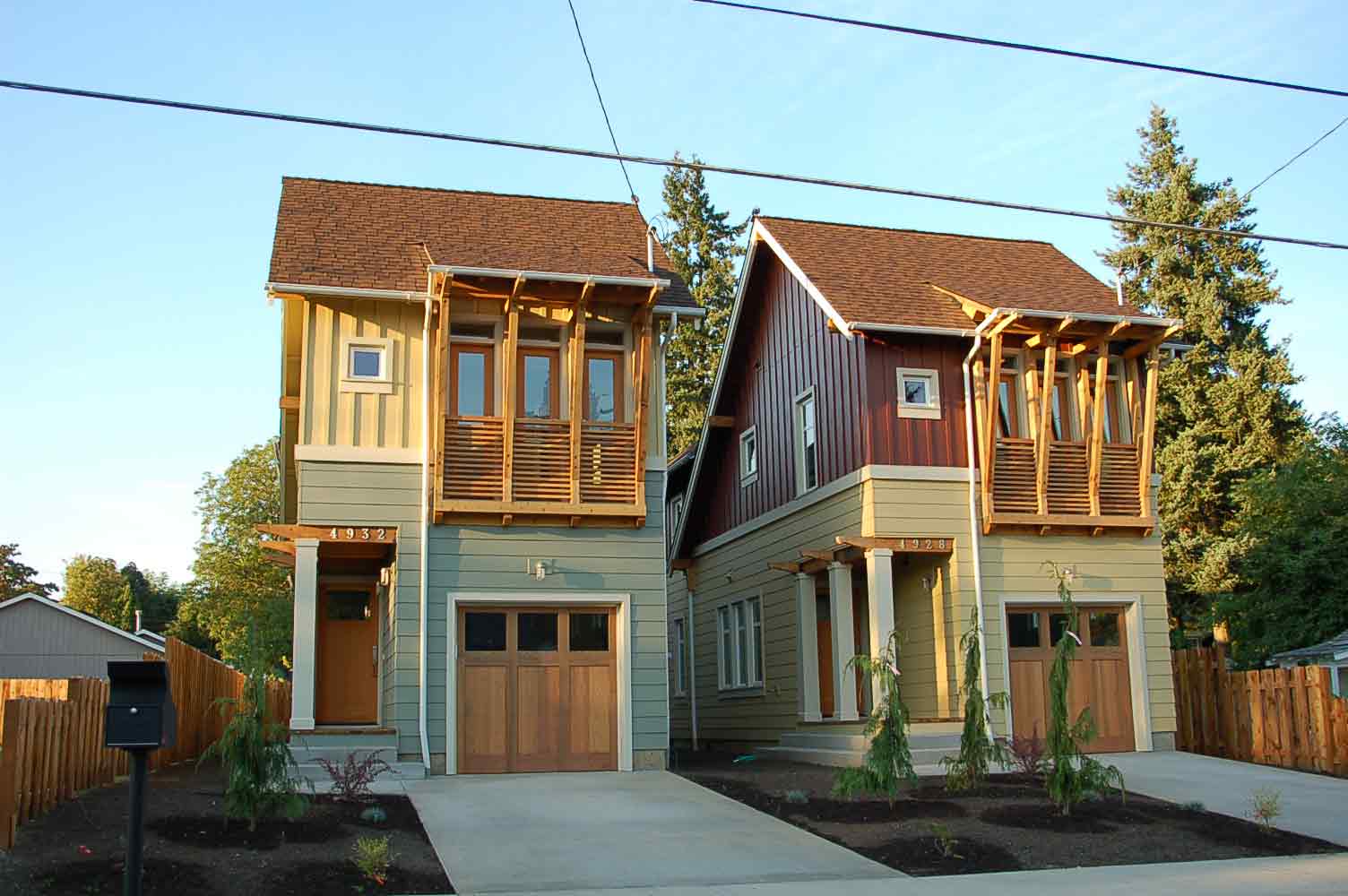 Portland's Living Smart Program. Through its Living Smart Program, Portland offers permit-ready home plans — plans preapproved by the city council that have already passed life, safety, and structural review — that developers can acquire to build on small, infill lots in the city's neighborhoods.
Los Angeles' Small Lot Ordinance. Los Angeles' small lot ordinance allows subdivision of lots in multifamily or commercial zones for the development of fee-simple, detached, townhouse-style homes. Developers can build several detached units as small as 600 square feet on subdivided lots, without the liability issues and insurance costs associated with a condominium project.
Kirkland's Cottage Housing Ordinance. Following a successful demonstration project, Kirkland adopted its cottage housing ordinance to increase housing choice styles and promote housing affordability by encouraging smaller homes. The city allows cottage homes, which may have up to 1,500 square feet of total floor area, in certain existing zoning districts.

To view the Small Housing Case Studies, please visit the RBC homepage and click on Case Study Clearinghouse under the Featured Links. Please check back as we will continue to add new case studies to the Clearinghouse.

We hope this information will assist communities as they continue to look for ways to promote sustainable affordable housing. If you have successfully implemented affordable housing programs of any kind, would like to share resources, or require assistance in identifying additional policy tools, research, or strategies available through our searchable online Clearinghouse database, email us at rbcsumbit@huduser.gov, call us at 1-800-245-2691 (option 4), or visit our website at www.regbarriers.org.