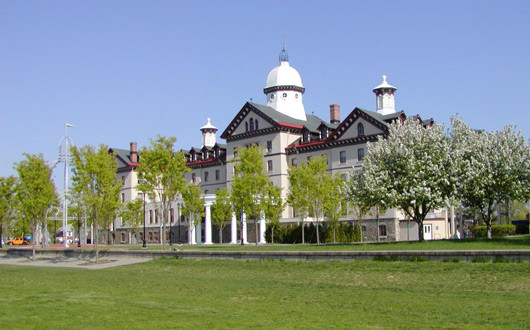 Quick Links
Case Studies: HUD USER publishes a series of case studies examples of anchor institutions that have deep roots in the community and are longstanding contributors to the community's stability and strength. Learn More.

Partners in Progress: HUD USER publishes a quarterly newsletter about research partnerships, grantees, anchor institutions, and other news. Learn More.
Archived Newsletters:
This section includes newsletters OUP has produced in the last few years. It includes
Diversity Works
, and both the OUP and the grantee newsletters.
Learn More
.
About OUP

In 1994 HUD established the Office of University Partnerships (OUP) in an effort to encourage and expand the growing number of partnerships formed between colleges and universities and their communities. OUP facilitates the formation of campus-community partnerships that enable students, faculty, and neighborhood organizations to work together to revitalize the economy, generate jobs, and rebuild healthy communities. OUP strives to support and increase these collaborative efforts through grants, interactive conferences, and housing and urban development-related research.
In 2012, PD&R was granted the authority to enter into research partnerships with outside entities through non competitive cooperative agreements. Managed by OUP, this authority allows PD&R to participate in innovative research projects that inform HUD's policies and programs.