October 2013 |
Volume 1, Issue 2
IN THIS ISSUE:
Grantee Spotlight: Universities Share Housing Counseling with Their Communities and Each Other
Community (Re)Building in East Biloxi, Mississippi
Anchor Institutions: A Review of the Literature

---
Grantee Spotlight: Universities Share Housing Counseling with Their Communities and Each Other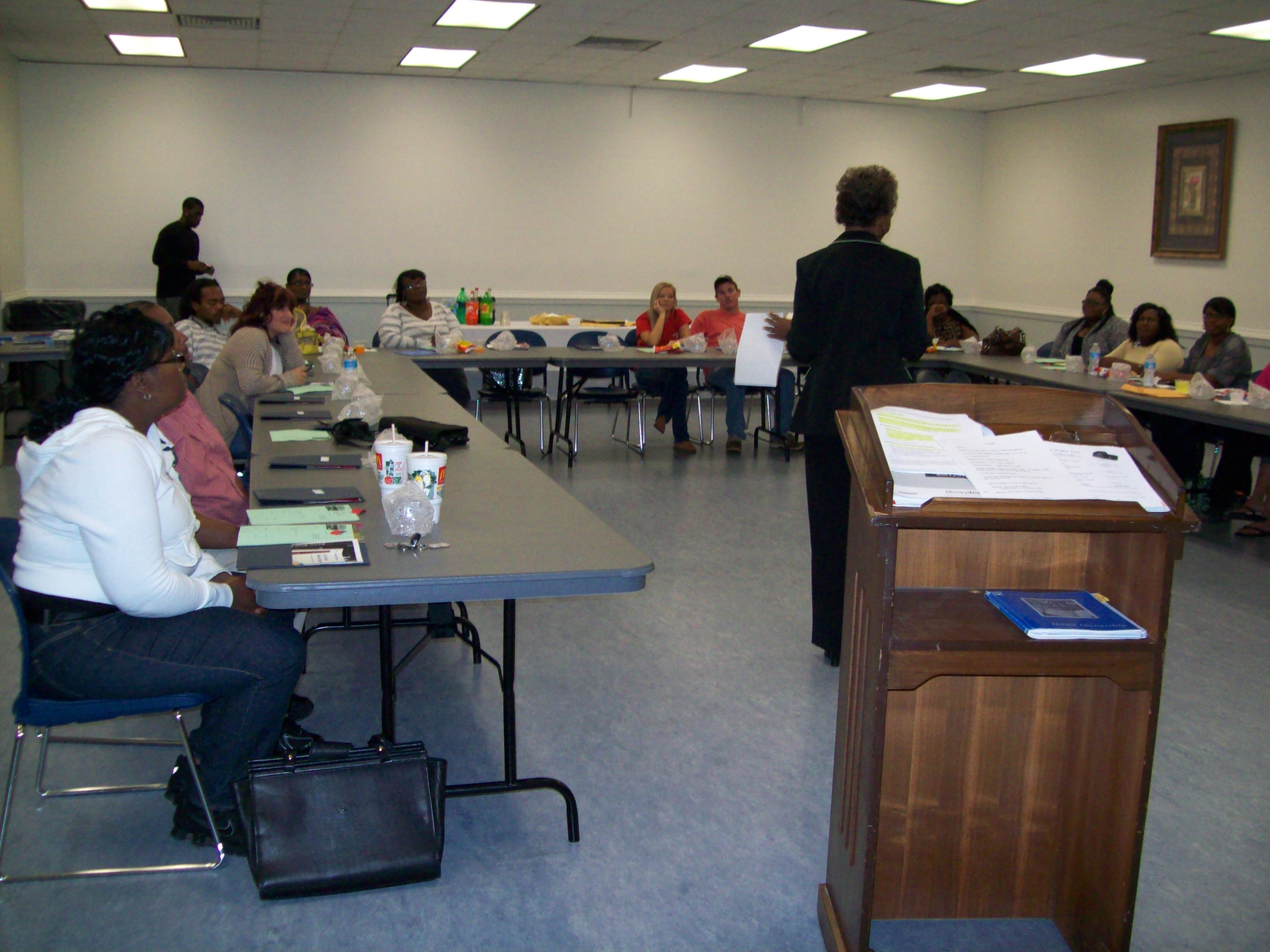 Certified counselors in Elizabeth City State University's Community Development Program hold regular group counseling sessions as well as one-on-one counseling on a daily basis. Image courtesy of Elizabeth City State University Community Development Program. Whether they are considering buying a house or just making sure that their rental is healthy and secure, households can often benefit from sound housing advice. In places such as Elizabeth City, North Carolina and Midland, Texas, HUD-approved housing counseling agencies at institutions of higher education are helping residents make the best possible housing decisions in the face of challenging circumstances — and these institutions are helping their peers do the same in their own communities.
Counseling That Mirrors the Economy in Rural North Carolina
Elizabeth City, home of Elizabeth City State University (ECSU), is the "cultural, economic, and educational hub" of northeastern North Carolina, according to Morris Autry, director of the university's Community Development Program. Established in 1988 with one of ECSU's seven Historically Black Colleges and Universities grants from HUD, the Community Development Program has revitalized neighborhoods, developed the local economy, and supported affordable housing in six rural counties near the university.
Housing counseling grew out of that work in the early 1990s, as residents began asking for help in finding resources to address housing needs. Many residents lived in substandard housing, often paying more in rent than they would for a mortgage payment. Some came to the Community Development Program for information about fair housing laws. By 1999, several staff members had attained housing counseling certification through the Association of Housing Counselors' training program. That year, the program also became a HUD-approved counseling agency. Since then, the program's housing counselors have assisted more than 2,100 clients at free housing workshops and seminars, including special events held during Housing Month in April and National Homeownership Month in June.
Prepurchase homebuyer education was the Community Development Program's most popular form of assistance until the recession hit North Carolina. As residents' finances weakened, the program adapted its services, providing clients with information on avoiding mortgage delinquency and dealing with default and foreclosure. As residents have regained financial stability, attendance at prepurchase courses has increased over the past nine months, although it has yet to reach prerecession levels. Throughout these volatile economic times, says Autry, "housing counseling services within the community [have] proven to be one of our signature programs that has helped move us . . . into the forefront of local community resources."
Counseling for the Texas Oil Boom
Halfway across the United States from Elizabeth City, in West Texas, Midland's energy industry is currently driving the area's thriving economy. The Midland area sits atop the nation's largest source of oil and natural gas and is the energy industry's employment center in West Texas. Between 2000 and 2010, Midland's population grew by 17 percent to more than 111,000. The area has added more than 6,000 residents since 2010 as people have rushed to the area for jobs in hydraulic fracturing or "fracking" — a means of extracting oil, natural gas, and other resources from the earth. Betsy Fredericks, co-director of Midland College's Business and Economic Development Center (BEDC), acknowledges that Midland's rapid growth has made finding affordable housing a challenge for teachers, firefighters, police officers, and other workers critical to the city's prosperity.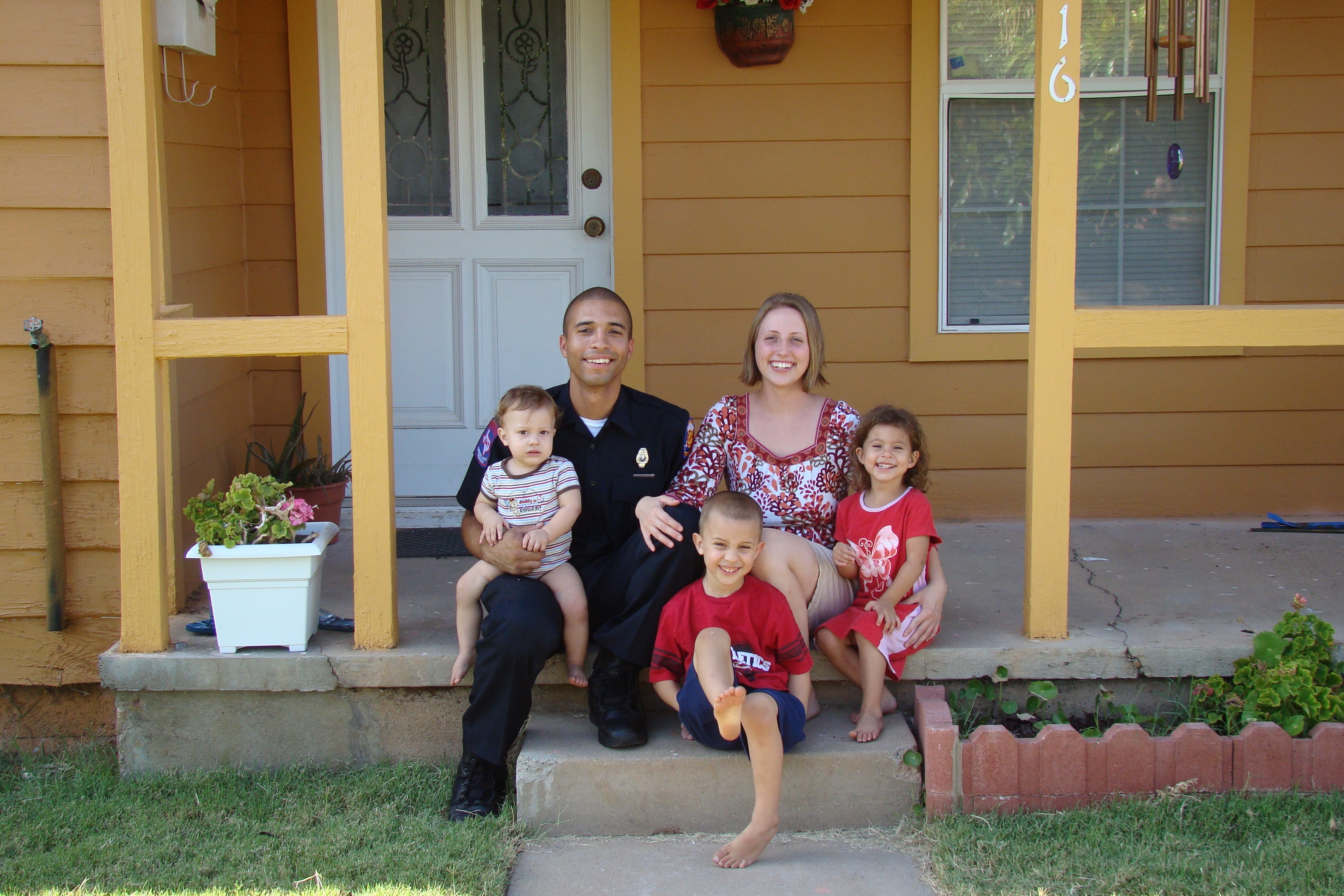 By June 2013, 82 families that participated in Midland College BEDC's housing counseling became mortgage ready, 63 of which have purchased a home. Image Courtesy of Midland College BEDC.
Many of BEDC's programs are designed to connect residents of the Hispanic neighborhoods surrounding the center with necessary services. A three-year HUD Hispanic-Serving Institutions Assisting Communities grant supported BEDC's Savings for Independence Individual Development Account (IDA) program, which provides up to $1,000 in matching funds to participants saving to start a business, improve their credit score, or purchase a home. BEDC soon realized that its IDA clients could also benefit from housing counseling.
Even though the Midland Community Development Corporation (Midland CDC) offered the only housing counseling in the area, it lacked the manpower to provide lengthy credit repair assistance and coaching for everyone who needed it. To address the high demand for services, Midland CDC encouraged BEDC to start its own housing counseling program. At a HUD conference in 2010, HUD's Office of University Partnerships (OUP) staff introduced Fredericks to counselors from ECSU and other universities who shared insights about setting up and maintaining a housing counseling program. Their success inspired BEDC to create its own housing counseling program, becoming a HUD-approved counseling agency in January 2013.
With the support of another three-year Hispanic-Serving Institutions Assisting Communities grant from OUP, BEDC's program focuses on prepurchase counseling, and its partner organizations offer foreclosure prevention counseling when needed. BEDC has counseled more than 750 prospective homebuyers. Of the nearly 100 families that have become "mortgage ready" (meaning that they have the necessary downpayment, credit score, and debt-to-income ratio to buy a home), more than 60 have purchased homes.
Partnering to Support Smart Homeowners and Renters
ECSU and Midland College — both active anchor institutions — recognized their communities' need for housing counseling. They partnered with other local organizations and took advantage of OUP's experience and network of engaged colleges and universities. Autry says that others in the industry have given him "mentorship, advice, technical assistance, [and] helpful hints" about counseling, and he is eager to share his experiences with other community organizations wishing to start housing counseling programs. Recognizing the importance of Midland CDC's support in establishing its own program, BEDC has helped three other organizations start their IDA programs.
HUD's Office of Housing Counseling continues to support these types of partnerships and recently announced grants to more than 330 organizations nationwide that will reach up to 1.6 million households.