Volume 6 Number 3

March 2009
In this Issue
Regional Cooperation Reduces Homelessness in Virginia
A Response to Limited Space for Affordable Housing
Housing for Families Affected by HIV/AIDS
After the Storm: How Universities are Furthering Reconstruction
In the next issue of ResearchWorks
---
Regional Cooperation Reduces Homelessness in Virginia
Rising housing costs, coupled with the difficulty of obtaining subsidized or affordable housing, has increased the risk of homelessness among low-wage workers in the Hampton Roads area of Virginia. In response, four jurisdictions in Hampton Roads — Norfolk, Virginia Beach, Portsmouth, and Chesapeake — are using federal, state, and local funds to develop the nation's first regional housing for previously homeless individuals.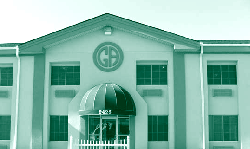 HUD's January 2005 Point-in-Time Homelessness Survey found more than 1,800 homeless individuals in the Hampton Roads area, with almost one quarter (22%) considered chronically homeless (i.e., homeless for the previous 12 months, or four or more times in the previous 3 years), significantly higher than the national rate of 10 percent. With approximately 1,350 shelter beds available year-round in the region, Norfolk, Virginia Beach, and Portsmouth immediately began working on a regional, cost-effective solution to the area's homelessness problem. The Southside Mayors and Chairs Regional Taskforce report, Homelessness in Southside Hampton Roads (www.norfolk.gov/press/homeless05.pdf), estimated the total cost of services for the chronically homeless in Hampton Roads at up to $32 million annually for expensive community services that include emergency shelters, hospitals, emergency rooms, and jails.
Norfolk, Virginia Beach, and Portsmouth evaluated a number of options and then invited the not-for-profit organization Virginia Supportive Housing (VSH) to help develop affordable studio apartments for the area's homeless single adults. VSH had previously developed efficiency apartments for homeless adults and provided supportive housing with services — including health, education, and job training and placement — that move homeless adults toward self-sufficiency and prevent a return to homelessness.
The three cities pooled their resources to develop supportive housing at the regional level. VSH assembled the local, state, and federal funding and prepared memorandums of agreement for each city that detailed specific responsibilities, such as environmental compliance, rental voucher administration, and Davis-Bacon wage monitoring. "Each city contributed financially to the bricks and mortar, and the first few years of supportive services funding," explains Allison Bogdanovic, director of housing development for Virginia Supportive Housing. The cities also collaborated with VSH on the screening and referral process for applications from their jurisdictions.
The first regional housing complex, Gosnold Apartments, opened in 2007. VSH converted a vacant Nehi bottling plant into affordable studio apartments for 60 formerly homeless adults — 42 from Norfolk, 12 from Virginia Beach, and 6 from Portsmouth. Residents pay 30 percent of their income as rent, with a minimum rent payment of $50, and a HUD rental subsidy pays the balance of the $543 monthly cost. Twenty-one residents had no income when they moved in. According to Bogdanovic, seventeen of them have now secured an income from either disability benefits or employment. The average income of current Gosnold residents is $7,870, with an average rent payment of $197.
Inspired by the initial success of Gosnold Apartments, the city of Chesapeake teamed with the original three cities and VSH to develop a second facility for area homeless adults. VSH converted an abandoned Virginia Beach skating rink into what's now known as Cloverleaf Apartments, which opened in November 2008. The first homeless facility to use the green building and energy-efficiency standards developed by EarthCraft House, Cloverleaf provides 60 studio apartments for homeless adults from all four cities. EarthCraft House is a voluntary green building program that has established guidelines for achieving energy efficiency, durability, indoor air quality, resource efficiency, waste management, and water conservation.
Funding for the Gosnold and Cloverleaf Apartments included:
Low-Income Housing Tax Credits (LIHTCs);
Local HOME funds;
Virginia Housing Development Authority SPARC (Sponsoring Partnerships and Revitalizing Communities) loan funds;
Local Community Development Block Grant program funds and general funds from Norfolk, Virginia Beach, Chesapeake, and Portsmouth;
HOME funds from the Virginia Department of Housing and Community Development;
Private foundations; and
Rental subsidies provided by the HUD Section 8 Moderate Rehabilitation Program for Single-Room-Occupancy Dwellings.
Combining the various funding sources was a complex endeavor. VSH assembled the funding, with each city providing support letters to leverage state and private funds. Both the Gosnold and Cloverleaf projects had 12 different funders with unique grant agreements, contracts, and funding requirements that had to be reviewed and combined. Multiple attorneys — working on behalf of VSH, each city, the state, and the tax credit syndicator — had to approve every document. Timing was also critical. All parties had to commit and deliver funding in time for acquisition, syndication, and construction start, so clear communication with decisionmakers in each city was essential.
Combining federal funds from several jurisdictions with LIHTCs was also challenging. "Without collaboration, each city would have had to bear the cost of developing supportive studio apartments on its own," notes Bogdanovic. "This would be prohibitively expensive for most cities and would have required years of Continuum of Care voucher awards."
According to Bogdanovic, HUD's Richmond Field Office played an important role in the development of Gosnold and Cloverleaf. "The staff was open to a new regional housing concept and recommended review and approval of the concept to the HUD Washington staff," she explains. HUD agreed to allow the cities to combine vouchers from two years of Continuum of Care Section 8 Moderate Rehabilitation grant awards, which made the regional collaboration possible.
More information about the Gosnold and Cloverleaf Apartments can be found on the Virginia Supportive Housing website, www.virginiasupportivehousing.org, and in The Virginian-Pilot at www.hamptonroads.com/2008/11/homeless-find-lucky-cloverleaf and www.hamptonroads.com/2008/11/cloverleaf- apartments-give-home-after-life-street.