Volume 6 Number 8

September 2009
In this Issue
Flexibility in Combating Homelessness
Development Regulations: How Do They Affect the Local Labor Supply?
Mortgage Insurance Facilitates Affordable Financing
HUD Field Economists Keep Tabs on U.S. Housing Markets
In the next issue of ResearchWorks
---
Flexibility in Combating Homelessness
A major reform of HUD's homeless programs took place this past spring with the passage of the Homeless Emergency Assistance and Rapid Transition to Housing (HEARTH) Act. The HEARTH Act, first introduced in the House of Representatives in 2007, was incorporated by amendment into the Helping Families Save Their Homes Act, approved by Congress on May 19, 2009 and signed by President Obama the next day (see ResearchWorks, July/August 2009). The White House signing statement explained the importance of the Act's homelessness provisions:
This legislation significantly increases aid to homeless Americans, appropriating $2.2 billion dollars to help solve the crisis of homelessness, and addresses the enormous costs homelessness can impose on individuals, families, neighborhoods, and communities. In addition, the legislation consolidates homelessness programs to improve effectiveness and streamline administration, and targets assistance to families with children — the fastest growing segment of the homeless population.1
The legislation reauthorizes and streamlines the original federal policy response to the problem of homelessness, the McKinney-Vento Homeless Assistance Act of 1987. Congress found that a lack of affordable housing and limited housing assistance programs are the primary causes of homelessness in the United States. The HEARTH Act helps localities reduce homelessness and provides an additional impetus for its prevention. At the core of the HEARTH Act are provisions to:
Consolidate separate homeless assistance programs carried out under McKinney-Vento (Supportive Housing and related innovative programs, the Safe Havens program, the Single Room Occupancy program, and the Shelter Plus Care program) to streamline application requirements for communities applying for competitive grants;
Codify the Continuum of Care planning process as a required and integral means of generating local strategies for ending homelessness; and
Establish a federal goal of ensuring that individuals and families who become homeless return to permanent housing within 30 days.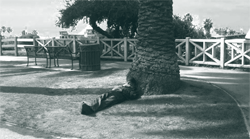 The $2.2 billion appropriated for targeted homelessness assistance grants increases current levels of funding by $600 million. Up to 20 percent of the funds ($440 million) will support homelessness prevention initiatives. The Act furthers the goal of housing people who are chronically homeless, adding families with children to this initiative. The Act also expands the definition of homeless to include those who will lose their housing within 14 days and those who are fleeing or attempting to flee domestic violence or other life-threatening situations.
To emphasize the prevention and reduction of homelessness, Congress renamed HUD's Emergency Shelter Grant program as the Emergency Solutions Grant (ESG) program. Eligible ESG activities include the renovation, major rehabilitation, or conversion of buildings to be used as emergency shelters, as well as associated maintenance, operation, insurance, and provision of utilities and furnishings. ESG services eligible for funding are related to emergency shelter or street outreach, such as employment, health, education, family support for homeless youth, substance abuse, victim support, and mental health services. ESG funds can also subsidize short- or medium-term rental housing assistance to homeless or at-risk populations; quickly moving such individuals and families to other permanent housing; or housing relocation or stabilization services such as housing search, mediation and outreach to property owners, legal services, credit repair, and other financial assistance (for example, for security or utility deposits, utility payments, last month's rent, and assistance with moving costs).
In a separate provision, the Act allows the use of Continuum of Care funds for building new transitional or permanent housing; acquiring, leasing, or rehabilitating a structure to provide transitional or permanent housing (other than emergency shelter); and to provide supportive services similar to those allowed under the ESG.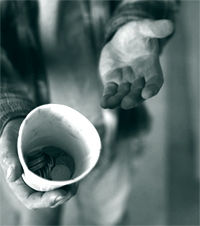 The HEARTH Act allows local communities to combine and consolidate programs to create flexible strategies that prevent homelessness. With an option of forming a community planning board, homeless-serving organizations may collaborate on a single, jointly submitted application to HUD. An organization may also apply for designation as a Unified Funding Agency — an entity that distributes subgrants within the community, ensures that participating groups follow accepted financial procedures, and arranges for an annual audit or evaluation of the financial records of these groups.
Congress also built flexibility into the law for rural service providers and for communities that are especially successful in reducing homelessness. In recognition of the exceptional needs of the rural homeless and worst-case housing populations, rural area applicants will have greater leeway in using homeless assistance grants and will compete only with other rural homeless projects for Rural Housing Stability Assistance funds. Participating agencies in communities with low homelessness rates, called high-performing communities, will have extra flexibility in allocating funds among eligible activities.
To see all provisions of the HEARTH Act, readers can refer to the Helping Families Save Their Homes Act of 2009 at http://frwebgate.access.gpo.gov/cgi-bin/getdoc.cgi?dbname=111_cong_bills&docid=f:s896enr.txt.pdf (pp. 32–72). The National Alliance to End Homelessness also provides helpful fact sheets, summaries, and analyses of the new legislation at www.endhomelessness.org/content/article/detail/2241.
1 "Reforms for American Homeowners and Consumers: President Obama Signs the Helping Families Save Their Homes Act and the Fraud Enforcement and Recovery Act," May 20, 2009, www.whitehouse.gov/the_press_office/Reforms-for-American- Homeowners-and-Consumers-President-Obama-Signs-the- Helping-Families-Save-their-Homes-Act-and-the-Fraud- Enforcement-and-Recovery-Act/.