March 2011 | Volume 10 Issue 2
IN THIS ISSUE:
The City of Los Angeles' Rent Stabilization Ordinance Study
California's Big Push Toward Building Green
Net Zero Affordable Communities Break Ground
Net Zero Affordable Communities Break Ground
High energy costs and the growing concern that new development significantly impacts the environment have prompted the construction industry to build housing that is both sustainable and affordable. This article highlights two communities that are promoting energy-efficient housing by employing a concept known as "net zero energy" — a term used to describe a building or home that has the capability of producing as much onsite power and energy as it consumes over the course of a year. These new housing developments will result in reduced utility bills, helping to further reduce the cost of housing for lower-income residents.
North Pointe in Frederick, Maryland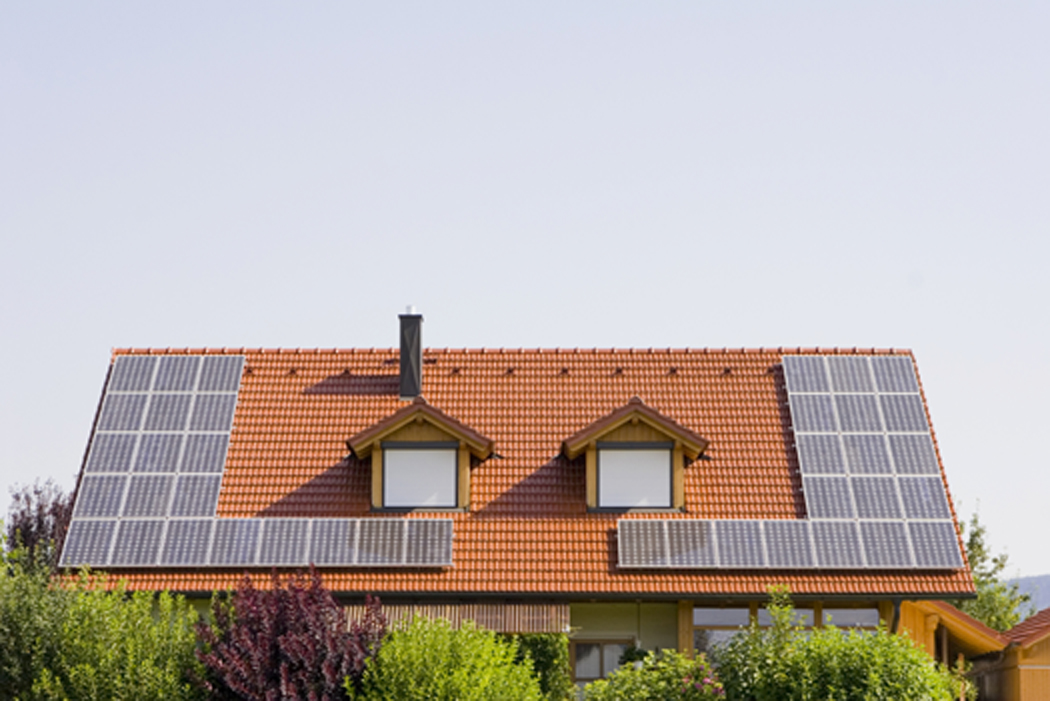 The site of a former public housing complex is being redeveloped into what will become the nation's first net zero energy infill community. Located in the historic district of downtown Frederick, Maryland, the 56-unit North Pointe development will feature a mix of housing types and various green building mechanisms, such as geothermal heating and cooling systems, roof-top solar panels, Energy Star appliances, insulated doors, and double pane windows. To qualify as a net zero-energy development, the site must have a balance of energy needs supplied by renewable technology. The onsite technology must generate enough renewable energy to at least equal its annual energy use; as a result, energy bills are significantly reduced for residents. Due to the multiple onsite sustainable features, the North Pointe development is expected to receive a LEED Platinum rating. The project was funded with grants from HOPE VI – a federal program designed to revitalize distressed public housing into mixed-income developments. Twelve of the homes in the development will be sold to lower-income residents. Construction for the development, which will be within walking distance of restaurants, shops, and parks, is currently underway. The first two homes are expected to be completed by May; both homes will be sold at market rates.
Lexington Farms Subdivision in Jerseyville, Illinois
The Illinois Housing Development Authority (IHDA) broke ground on the Lexington Farms Subdivision in September 2010. The 32-unit affordable housing development in Jerseyville, Illinois features roof-top solar panels on each home, wind turbines, native landscaping that requires less water, and streetlights powered by wind and solar energy. The homes will be available as affordable rentals to qualified working families earning 60 percent or less of the area median income. The renters are also being offered the opportunity to purchase the units through the city's rent-to-own program. The energy-producing technologies, which will be included in each unit, are expected to produce as much energy as the homes consume, thereby eliminating some utility bills for tenants. Rents are expected to be $590 per month. Each home has three bedrooms, two full bathrooms and an attached two-car garage. The development will also have a number of amenities, one of which is a separate community clubhouse with a computer lab.
The project proposal is in line with IHDA requirements for new housing developments. Affordable housing developers must include a number of sustainable features when applying for federal tax credit dollars, including low-flow faucets, shower heads, and toilets; more water-absorbent native vegetation; Energy Star appliances; and a manual describing how owners or tenants can properly maintain the green features. "Under Governor Pat Quinn, IHDA has taken a leadership role in promoting the production of energy-efficient, environmentally beneficial housing that increases affordability for our state's working families," said IHDA Executive Director Gloria L. Materre. "Lexington Farms Subdivision also builds on the state's dedication to providing secure and affordable housing, enabling residents to live near the workplace and spend less money on their commute." The development was made possible through funds from IHDA, the American Recovery and Reinvestment Act, and federal tax credits. The first homes will be available to lease later this year.
Conclusion
During a time when the cost of living is having a significant impact on American households, forward-thinking developers are building entire housing developments with onsite renewable energy technologies. Net zero affordable housing developments are expected to result in financial savings to residents and a long-term benefits to the environment.
Previous
Search Archive