November 2010 | Volume 9 Issue 6
IN THIS ISSUE:
Sustaining Affordable Homeownership
How Sustainable is Your Community?
Building Green in Arlington, Virginia
Sustaining Affordable Homeownership
A number of communities across the nation rely on inclusionary housing programs to create affordable housing opportunities. These voluntary or mandatory programs require that a percentage of newly created housing units be set aside as affordable housing. The period of affordability for the set-aside units typically runs from 15 to 30 years. Once this period expires, the units revert to market rate, drastically reducing a community's affordable housing stock. To avoid such a scenario and ensure long-term housing affordability, some local governments are turning to shared equity housing tools.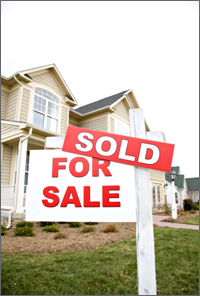 Shared Equity Housing
Shared equity housing programs maintain long-term affordability by imposing restrictions on the resale of subsidized housing. A nonprofit or local government will, in some form, subsidize the home purchase price for a low-income buyer. In exchange, the buyer will agree to limitations on resale price for the home, keeping it affordable for the next low-income buyer. According to a new study released last month by the Urban Institute, not only are shared equity housing programs an important tool for sustaining affordability in the absence of additional public subsidies, they also allow low-income homebuyers to build wealth and result in lower foreclosure rates.
Some of the most common shared equity mechanisms that local governments can implement in conjunction with inclusionary policies include community land trusts (CLTs) and long-term affordable housing deed restrictions.
Community Land Trusts
There are over 200 local government and nonprofit Community Land Trusts (CLTs) in the nation that develop and manage affordable ownership and rental housing. A CLT functions by retaining control of the land on which housing is built — buyers purchase and hold title to the homes but lease the land from the CLT. The ground leases are typically long-term (for a period of 99 years) and include restrictions on the use and resale price of homes, thus ensuring affordability for future generations.
The city of Irvine, California was one of the earliest communities to adopt an inclusionary housing policy in the 1970s, requiring 15 percent of new housing units to be set aside as affordable housing. The units were required to remain affordable for a period of up to 30 years. As the affordability period expired, the city began losing a large number of its inclusionary units. To address the resulting shortage of affordable housing, the city established the Irvine Community Land Trust in 2006. The land trust, the first in Southern California, aims to create 5,000 permanent affordable housing units by 2025. The land trust does not physically develop affordable housing but retains control of land on which affordable rental, ownership, and special needs housing is constructed through a 99-year ground lease. The lease requires homeowners to sell only to the land trust or other income-qualified buyers; future sale price is calculated using a resale formula based on the area median income.
"The land trust will be the steward that monitors all affordable units and ensures they remain permanently affordable for income eligible households" says, Mark Asturias, Executive Director of the land trust. The trust currently owns or manages 67 units; 7 of which are ownership units affordable to households earning at or below 80 percent of the area median income.
Deed restrictions
With this approach, restrictions or covenants are tied to the subsidized housing unit. Resale price restrictions are recorded with the homeowner's deed and remain valid for a period of over 30 years. The town of Davidson, North Carolina uses both a CLT and deed restrictions to keep housing affordable over the long-term. The town's inclusionary housing ordinance requires 12.5 percent of units in any development to be set aside for low- and moderate-income buyers. For-sale units must be deed-restricted so as to remain affordable for a period of 99 years. The deed restrictions contain a resale formula that allows homeowners a share in built-up equity while keeping the home affordable for subsequent income-qualified buyers.
Conclusion
Shared equity housing programs have long been seen as important vehicles for preserving affordable homeownership opportunities. For communities looking to sustain the affordability of units created through inclusionary housing policies, shared equity tools such as CLTs and deed restrictions offer an innovative and cost-effective solution.
Next
Search Archive