May 2011 | Volume 10 Issue 3
IN THIS ISSUE:
Bay Area Launches Transit-Oriented Affordable Housing Fund
Developer and School District Partner to Build Low-Income Housing in Los Angeles
Boston Launches Program to Promote Energy Positive Homes
Developer and School District Partner to Build Low-Income Housing in Los Angeles
A lack of affordable housing and increasing financial strains on developers are significant setbacks for municipalities looking to house the local workforce. Densely populated areas have added constraints and even fewer opportunities for new construction, which can further exacerbate the housing shortage for low-income families. In the city of Los Angeles, California, a local nonprofit and the city's school district have joined forces to create a unique solution to the affordable housing problem. Through a joint-use agreement, the two entities are using their combined resources to develop an innovative mixed-use project, called Glassell Park, that offers a balance of affordable housing and educational services.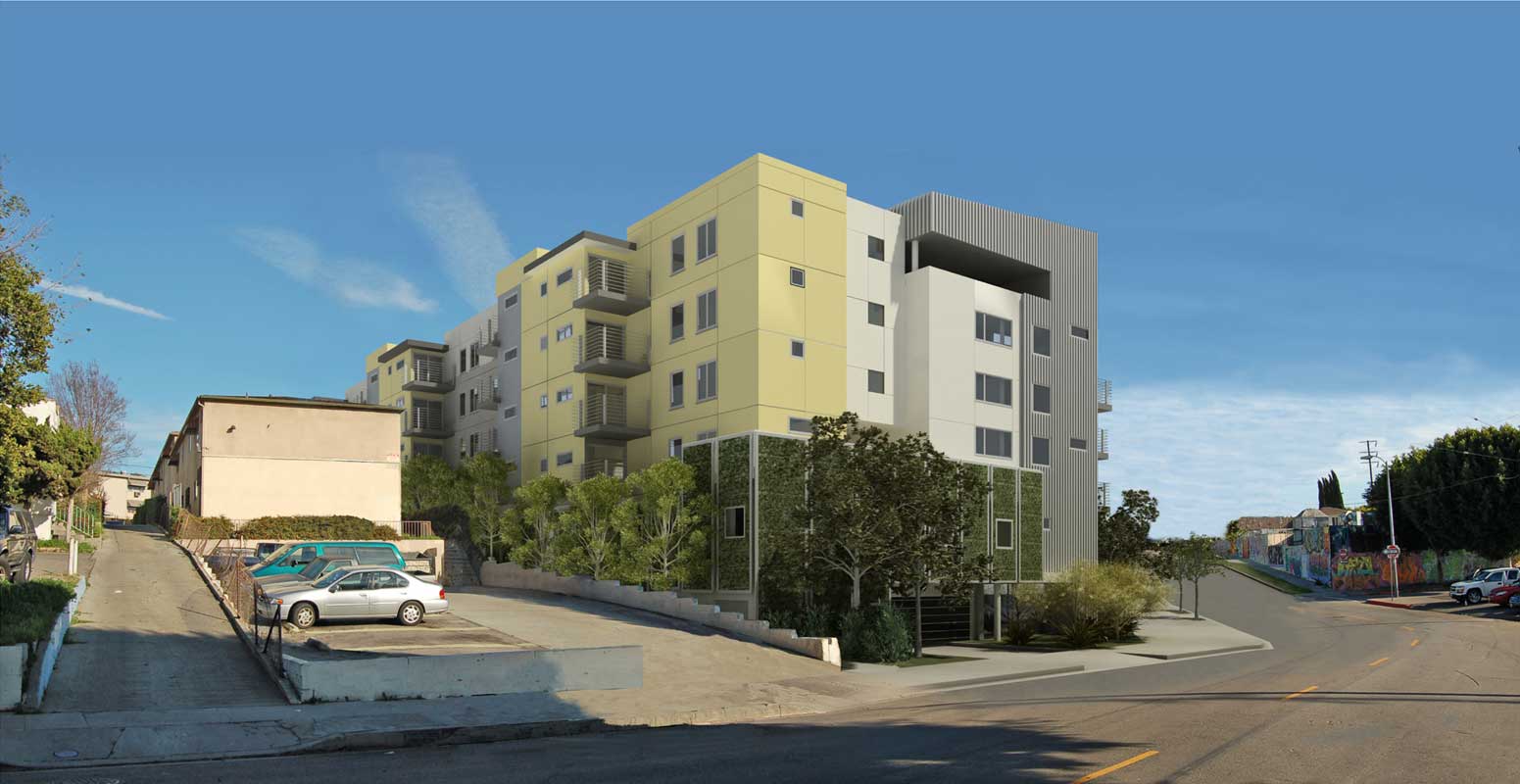 Glassell Park
With a population of 24,816 residents, Glassell Park is a dense, working-class neighborhood located three miles north of downtown Los Angeles. Its proximity to downtown and its modestly-priced housing makes the 2.75 square mile area a desirable place to live for the nearby workforce. The city of Los Angeles deemed this neighborhood to be critically in need of affordable housing. It was also identified as an area where early education facilities are lacking. This new joint venture between nonprofit developer Abode Communities and the Los Angeles Unified School District (LAUSD) intends to solve both problems by taking an underutilized piece of land owned by LAUSD and creating a mixed-use project. The project will house lower-income residents and provide an early educational facility to maximize school readiness for young children.
The 50-unit complex to be built by Abode Communities will provide two- and three-bedroom units to families that earn between 30 - 60 percent of the area median income. Based on 2009 proposals, rents for the units would range from $500 to $1,200, including utilities. To safeguard affordability, the housing complex will be subject to regulations (in the form of deed restrictions) designed to keep the units affordable for the next 50 years. Additionally, Abode Communities has voluntarily offered to meet requirements consistent with the city's Green Building Program. The developer hopes to achieve a LEEDTM Silver certification. Sustainable features for the housing project include water-efficient landscaping, Energy Star® appliances, renewable energy, and environmentally preferred building materials. To maximize affordability, the project was approved for zero setback requirements and decreased parking space requirements.
The partnership is providing a number of benefits to stakeholders in the community. The project provides residents and the community with access to indoor/outdoor areas, parking, and onsite services through the early education center. Residents and surrounding neighbors will also benefit from increased aesthetics, and with more eyes on the streets, a heightened sense of safety/security. The alliance has enabled the LAUSD to gain access to state and local funds that were previously out of reach. Once the affordable housing complex is completed, the LAUSD can also expect to see revenue creation from rents.
Conclusion
The result of a unique partnership, this project increases the supply of sustainable and affordable housing, while also improving access to educational and recreational facilities. Shared use of a small parcel of land has helped keep costs down. The partnership will also contribute to the quality of life of the project's low-income residents. Due to the added benefits of this joint-venture, Adobe Communities is already working with the Los Angeles Unified School District to produce a similar project. Being the first project of its kind, Glassell Park will undoubtedly become a nationwide model for joint-use projects.