February 2012 |
Volume 1, Issue 1
IN THIS ISSUE:
UC Davis Opens Doors to West Village, Aims to Be Largest Zero Net Energy Facility in U.S.
Philly Food Bucks: Philadelphia's Healthy Eating Program
Grantee Spotlight: The Tomorrow Plan of the Central Iowa Region
The Lofts at Reynoldstown Crossing

---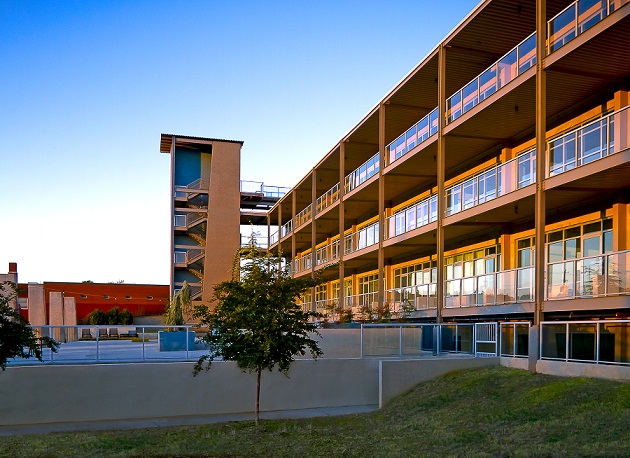 An architectural rendering of The Lofts at Reynoldstown, situated along the Atlanta Beltline in Atlanta, GA. Credit: http://beltline.org/
One of the nation's largest urban redevelopment projects is taking shape in the city of Atlanta, Georgia. The Atlanta BeltLine project will transform a 22-mile historic rail corridor that encircles downtown Atlanta and connects 45 neighborhoods into a model of sustainable development. Redevelopment plans include the addition of new transit lines, affordable housing, schools, parks, and a network of pedestrian and bike trails. Formed by the Atlanta Development Authority, the Atlanta Beltline, Inc. (ABI) is responsible for implementing the project in collaboration with numerous public and private organizations.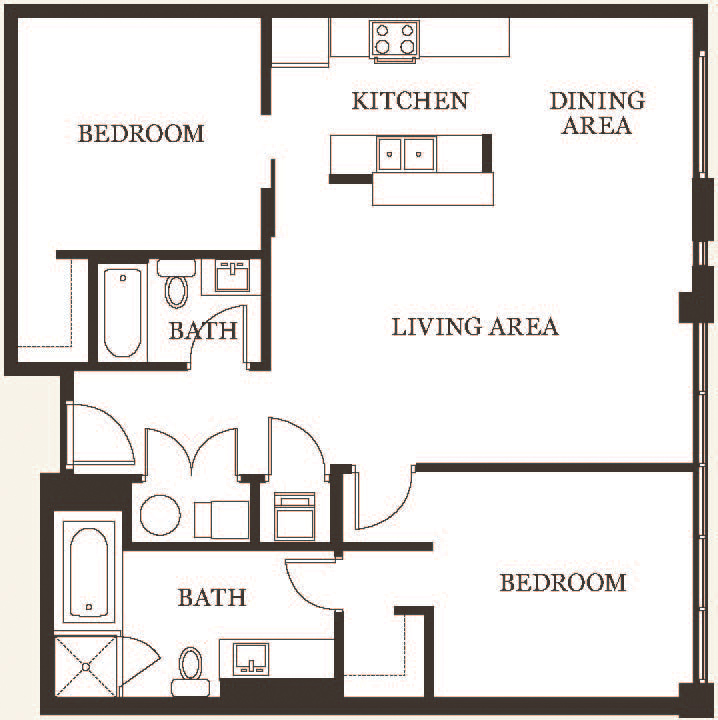 Floor plans for the 28 of 30 units of The Lofts of Reynoldstown that are income-restricted. The complex is part of ABI's broader mission to create 5,600 units of affordable workforce housing in the city of Atlanta. Credit: http://loftsatreynoldstowncrossing.com
Part of ABI's mission is to create and preserve affordable workforce housing opportunities along the BeltLine. To that end, ABI recently acquired and renovated a foreclosed condominium building in the historic Reynoldstown neighborhood located on the Atlanta BeltLine.The newly-renovated Lofts at Reynoldstown Crossing offers affordable homeownership opportunities to encourage those who work in the city, especially public sector employees, to live in the city, rather than in the outlying suburbs, where housing may be nominally cheaper. The two-bedroom units were made available to households with incomes at or below 100 percent of Atlanta's median income for a one- or two-person household (currently $68,000). Buyers receive up to $60,000 in down payment assistance, resulting in a monthly payment as low as $900 per month.
Only two of the 30 available units at the Lofts at Reynoldstown Crossing will be sold at market price. To ensure that development remains affordable in perpetuity, three units will be held in a community land trust (CLT). The remaining 25 units were made available for purchase in a random drawing for prequalified buyers on December 10, 2011. The three units that are part of the CLT downpayment assistance program had a special drawing targeting city of Atlanta and Fulton County teachers and first responders. The CLT drawing offers $100,000 in downpayment assistance specifically for these three units. All of the 28 units are currently under contract.
Leveraging Investment and Financial Structures To Restore Community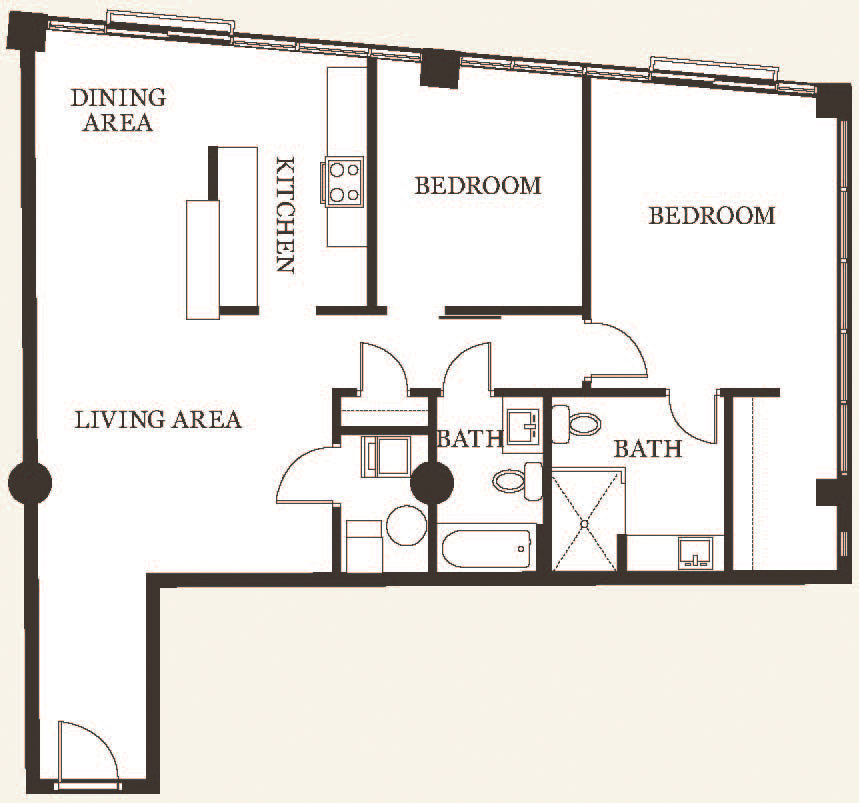 This is a floor plan for a two bedroom, two bath unit in The Lofts of Reynoldstown. Credit: http://loftsatreynoldstowncrossing.com
The condominium complex had been in receivership for several years prior to its purchase by ABI in October 2011. ABI completed renovations--started by previous owners but stalled because of inadequate financing--using funds from the BeltLine Affordable Housing Trust Fund (BAHTF).
In 2005, the city of Atlanta established a Tax Allocation District (TAD) or tax increment financing district to fund the BeltLine project. To ensure the availability of affordable housing, the city council created BAHTF and allocated 15 percent of TAD bond proceeds to the trust fund. It's expected that money generated as a result of this allocation over the TAD's 25-year span will produce approximately 5,000 units of affordable housing. For the Lofts at Reynoldstown Crossing, funds from the BAHTF were used to prepare the condominium units for sale and finance the downpayment assistance offered to Reynoldstown Crossing buyers.
The fifth and final phase will consist of merging all plan components into a single comprehensive, regional sustainable development plan, complete with all the steps required for implementation. Assuming the work remains on schedule, the MPO estimates a February 2013 completion date.
Building Sustainable Community


This is a floor plan of a two bedroom, two bath unit in The Lofts of Reynoldstown. The building is an adaptive reuse of what was once a motorcycle parts manufacturing company. Credit:http://loftsatreynoldstowncrossing.com
ABI spokesman Ethan Davidson notes that the Lofts at Reynoldstown Crossing are housed in a building that was once a motorcycle parts manufacturing company. The adaptive reuse of the building preserves the integrity of historic Reynoldstown and the surrounding neighborhood, and should have a stabilizing socioeconomic effect. The newly developed transit lines will link neighborhoods along the Atlanta BeltLine with commercial centers, existing transit networks, Piedmont Hospital, and Zoo Atlanta. ABI projects that construction of transit and trails will be complete in 7 years. Residents of Reynoldstown Crossing, says Davidson, will benefit from having easy access to the surrounding green space, new transit system, and walking and bike trails.